Podiatrist Campbelltown
We are open and business as usual - We are classed as essential medical service and as such are taking all health and safety measures to protect our staff and patients
Keeping your feet on the right track!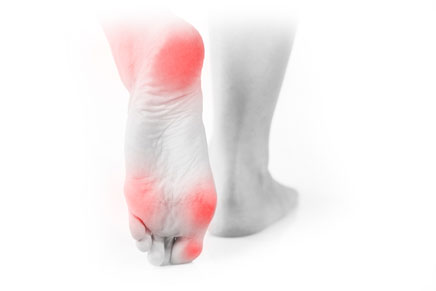 Campbelltown City Podiatry pride ourselves in providing high quality foot care in a modern, professional and caring environment.
Our team of fully qualified podiatrists are here to help! We understand that living with foot pain can truly impact how you move and feel. Whether it's ankle pain, an ingrown toe nail, sporting injury or disability, it's important you know that you're not alone. There are many things we can do to help restore movement, improve pain levels and get you up and moving.
FREE 10 Minutes Children's Foot Screening
It's important children have healthy feet. It keeps them active and pain free. Should you have any concerns regarding your child's foot book them in for a free 10 minute foot screening.
NDIS Registered Provider
Campbelltown City Podiatrist are a registered provider of the National Disability Insurance Scheme (NDIS). Designed to support people living with a disability and their families, ensuring you have access to high quality podiatry services.

HICAPS Approved Podiatrist
As an approved HICAPS provider we can process on the spot your health fund rebate. The process is quick and easy, eliminating the need to fill out claim forms and out of pocket expenses.
With HICAPS there's no need to pay the full consultation fee up-front and then wait for the reimbursement of your benefit. Your health fund will process the claim on the spot and you simply pay the gap amount.
Enhanced Primary Care Provider (EPC)
Under the enhanced primary care plan chronically ill children, teenagers and adults who are being managed by their GP under a EPC plan have access to medicare rebates. This means you can get financial assistance from medicare for your Podiatry visit. The GP can refer providing he has assessed that additional services are clinically necessary.